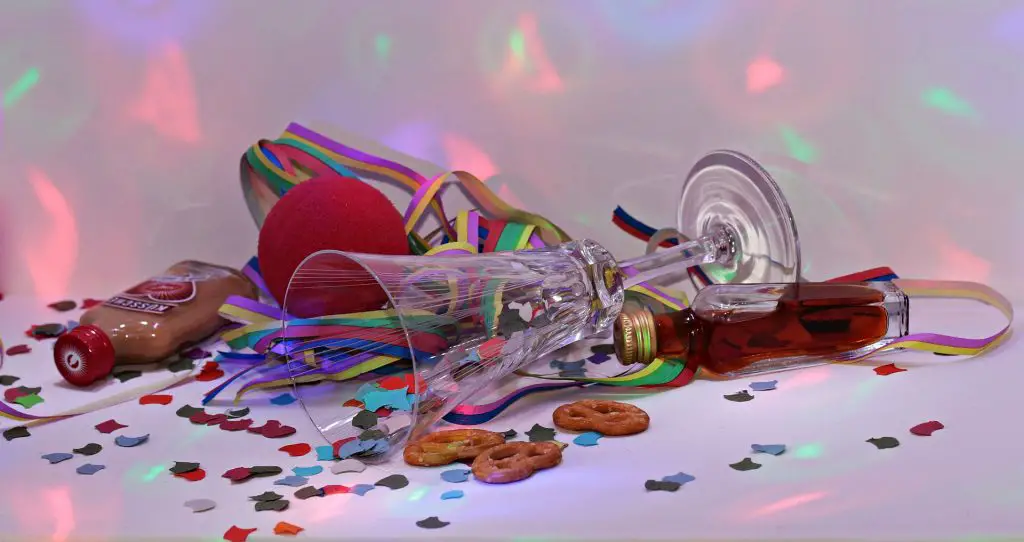 The bachelor party is planned, the activities are booked – now you need a few good methods to really torture the groom. We have collected for you the some fun tasks for the bachelor party.
Fun tasks for bachelor party on the road
If you're planning a bar tour or whose schedule basically involves a lot of time in public, you're bound to find some fun tasks in this list.
A classic – The Belly Challenge
You need:
The vendor's tray is filled with everything that can be easily sold on the street. Knockers, sex toys*, Jägermeister*, condoms*, lighters*, candy*, whatever the party heart desires. Make sure that the filling is not too expensive, so that your groom actually makes a profit, which you can then drink away. The whole thing should also not be too heavy, after all, the husband in Spe will carry around his belly store for a while.
The aim of the whole thing is to sell the goods to innocent passers-by with charm and skill. A good choice for a fun task for the bachelor party.
Bingo Challenge & Challenge Cards
JGA Bingo* is a fantastic game idea for a bachelorette party and offers 16 varied tasks that promise fun and entertainment. Perfect for team bride or groom, participants can engage in challenges such as search games, photo challenges and tests of courage.
The Bachelor of Party card game* is the ultimate men's JGA game that will provide many fun and memorable moments. Thanks to the perfectly designed card set with a total of 55 cards, including 45 exciting tasks, 5 jokers and 5 explanation cards, you save time on planning and have pre-programmed fun
Signature Challenge
There are many possibilities for this challenge – but one thing always remains the same: the groom must collect as many signatures as possible.
Whether he does this on his own body or with the help of a pretty accessory (such as a sex doll*, which he only gets rid of when there are enough signatures on it) is up to you. But one thing is for sure – your group will have a lot to laugh about.
Photo Challenge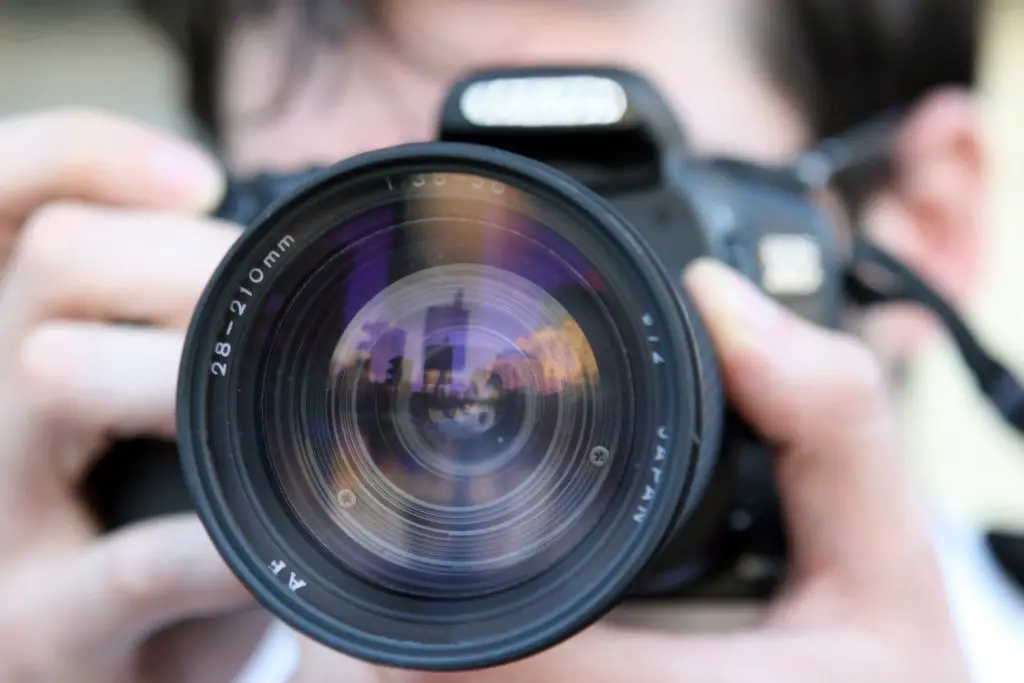 Find a few photos of movie scenes or music videos on the Internet. Your groom, while rumbling, must recreate them with passersby. The only question that remains is whether your groom can hold the familiar neo-pose from Matrix long enough.
Selfie Challenge
Speaking of photos, how about a selfie challenge? Make a list of people and/or clothing items (for example, "blonde" or "yellow jacket" or "has a dog") – your groom must take a selfie with people for each item. When he has them all, he gets a prize – for example, the first three drinks in the next bar.
If you need more inspiration for this, you can also check out the game Selfie is the Bride*.
King of the evening
Congratulations, groom, you are now king. As befits your stand, your friends may now quite literally carry you on their hands to the next bar. Well then, forward, noble steeds!
Secret challenges for the bachelorette party
It doesn't always have to be exclusively about the groom. Why not write some fun challenges for the JGA on slips of paper and have the party group draw? Here are some ideas:
Song titles – include song titles in conversations. If you make it to 10 without anyone noticing, you win.
Serenade – Make sure the cheesiest song you can think of is played for the groom – bonus if you can get the DJ to loudly announce a dedication to the good guy over the mic.
Catchphrase – you need to create THE catchphrase for the evening. You win as soon as at least two other people jump on the bandwagon
Let's Dance – create a new dance move – get at least two people to dance along and you've passed the challenge
Bet king – place as many bets as possible and win the most of them
Tongue twisters – mispronounce a much-used word all the time until someone calls you on it. If you make it for over an hour, you've won the challenge.
The important thing is that your colleagues don't immediately notice what challenge you're following.
Sell clothes
You need:
one pair of scissors
discarded/discardable clothing for the groom
You definitely shouldn't wear a Kashmir sweater for this challenge – the good groom is now allowed to sell his clothes piece by piece to passers-by, who are allowed to cut out a piece as they see fit. The profit, of course, is thrown into the JGA coffers and invested in securing physically intoxicated states based on spirits.
Swap Challenge
You need:
a paper clip or something similarly tiny and worthless
It's not that complicated. Think about a barter goal – for example, a bottle of champagne. Now your groom has to get to that destination by swapping throughout the evening. Not quite easy, but definitely fun.
Funny tasks for the bachelor party abroad
If you've already checked out our article on the best destinations to go, you know how much fun you can have at a bachelorette party away from home.
When the moon hits your eye…
…like a big pizza pie, it's amoreee! Do you have a musically gifted groom? Then let him find a street musician with whom he can warble a really nice little song. After all, there are plenty of them in most larger cities.
Language barrier
This game works best if your groom does not know the local language. Give him an assignment – something like "Get a map!" or "Find out how to get to the main square!" and you're good to go. However, prohibits the good English in advance, otherwise it will undoubtedly cheat. Have fun with this fun challenge!
Fun tasks for bachelor party at home
You are couch potatoes? You don't feel like talking to passers-by about whether they'll give you a few euros for bad candy and a knocker? No problem. You can also just have fun with our drinking games, play party games or coerce the groom to YouTube karaoke.
By the way, if you're still looking for the perfect outfit for the bachelor party, but find our costumes for the groom a bit too extreme, feel free to stop by our store.