So you're planning to host a bachelor party in Vienna? The Austrian capital has not only been voted the city with the best quality of life several times, but is also perfect for a well-groomed bachelor party. Because you will not only find excellent bars, pubs and clubs in Vienna, but also several leisure activities that will make your bachelor party in Vienna something very special.

Where to sleep at the bachelor party in Vienna
Vienna is still quite cheap compared to other European capitals like Paris, but still hotels suitable for stag night in Vienna are not cheap. Therefore, we recommend booking an apartment on AirBnB or Booking.com for the entire poltergeist group. So you can comfortably sleep off your hangover without spending hundreds of euros.
But beware: don't party too loud in your accommodation, most hosts don't want loud parties in their apartments. To celebrate, there are more suitable places for the stag night in Vienna – but we'll get to that.
So that you don't have to drive for hours by cab through Vienna to reach the destinations for your stag night in Vienna, we recommend taking an accommodation near a subway station. The subway will take you to any point in the city within 45 minutes. Plus points, though, for the districts within Gürtel 1 to 9 – here you're often within walking distance of popular places to eat and things to do.
Activities for the bachelor party in Vienna
Vienna offers a wide range of activities – perfect for stag and hen parties.
The Vienna Prater is very suitable as an afternoon activity while partying in Vienna. Here, you will not only be tempted by numerous rides such as the elevated roller coaster, Autodrom or the legendary Danube Jump, but also by the pure adrenaline of body flying*. From the original Ferris wheel, or the more modern flower wheel you have a great view over Vienna.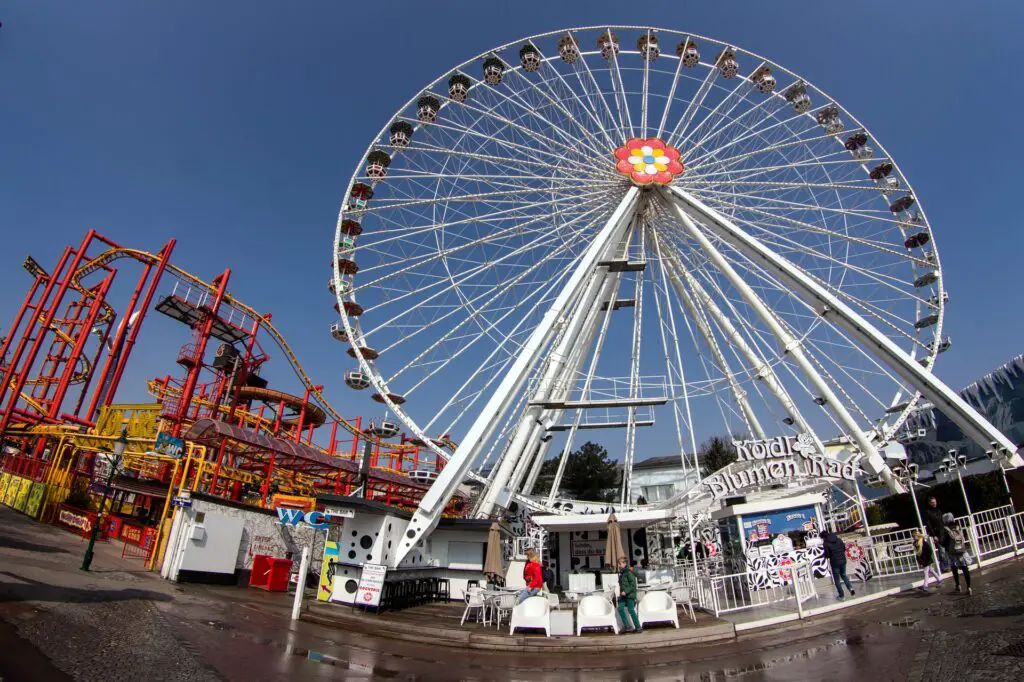 Whether it's go-karting or shooting around – almost anything is possible at the bachelor party in Vienna. For more ideas for activities we would like to refer to our article for activities for the bachelor party and bachelorette party – all ideas can also be easily implemented in Vienna.
Food at the bachelor party in Vienna
Vienna has an excellent gastronomy scene. No matter your taste, you will find the perfect restaurant for your stag night. To give you an overview, we have written a separate article. Find here the best venues for the bachelor party in Vienna. Whether you're in the mood for an XXL burger or prefer a glass of wine, Vienna has something for everyone.
Evening program & nightlife at stag night in Vienna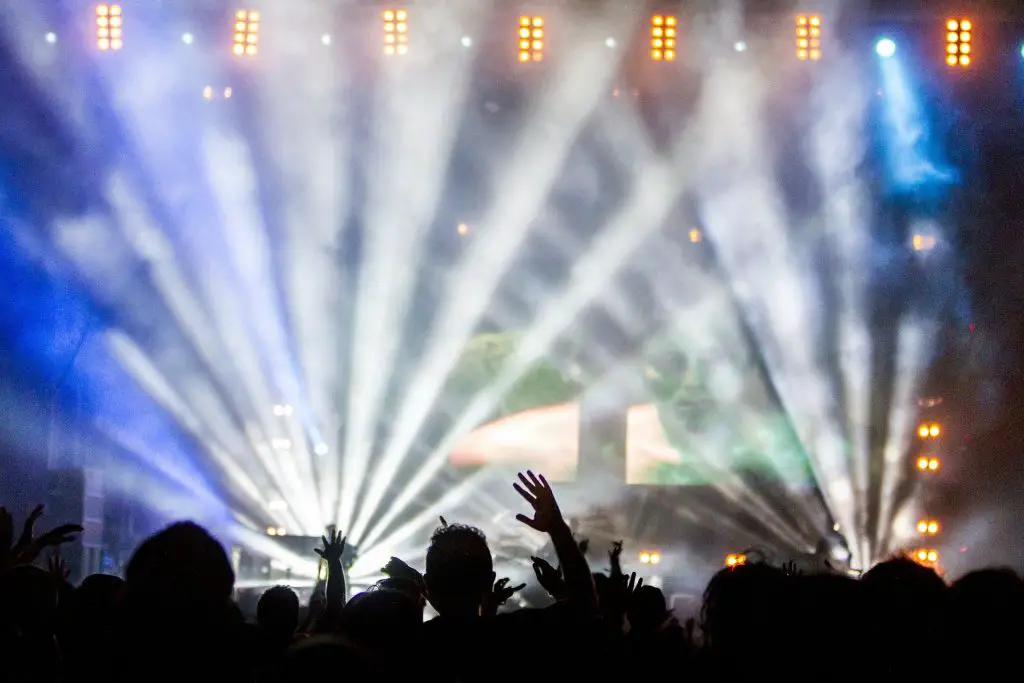 Vienna's nightlife scene may not be quite comparable to Berlin, but the Austrian capital still doesn't need to hide. Because here is something for every taste. In any case, a nightlife hotspot is the "Bermuda Triangle" around Schwedenplatz. Legendary venues such as Kaktus, Gnadenlos and Slammer Bar attract visitors here. The main focus here is on fun and cheap alcohol.
If you are more in the mood for après ski feeling and Andreas Gabalier, the Lugeck Alm (formerly Bettelalm) is the place to be.
For the friends of the cultivated big-room disco the Prater Dome may not remain unmentioned here. The largest disco in Austria attracts with several floors and varied Dj program.
If you're looking for something a little more alternative, we recommend the notorious Gürtellokale around the U6 Josefstädterstraße station. Whether it's Chelsea or Kramladen, there's always something going on here and the atmosphere is perfect for a bachelor party.
For rock fans, the U4 should be mentioned here, a perennial favorite in the Viennese night scene.
If it's suddenly 5 a.m. and you still don't want to go home, you can dance the night away at Grellen Forelle or Sass.
We wish you a lot of fun on your bachelor party in Vienna – leave us a comment with your best stories and tips!