For all adrenaline junkies and those who want to become one. We have compiled the best ideas for your JGA or bachelor party with adrenaline kick at Jochen Schweizer. Plunge through the sky, jumping off the Europa Bridge with nothing but an elastic rope. Nothing is too exciting, everything is allowed.
Airy to the bachelor party with adrenaline
Bungee Jumping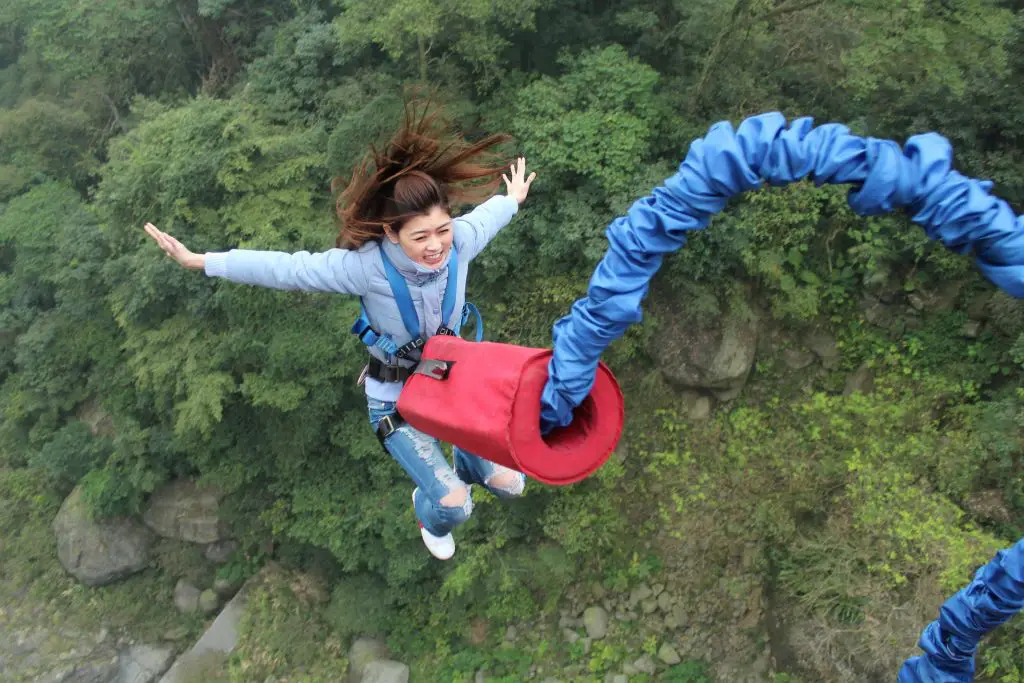 For the JGA or your bachelor party, you want to experience firsthand what free fall feels like? No problem. Whether from the Europabrücke*, in Vorarlberg*, Carinthia* or from the Klaus dam in Upper Austria*, bungee promises relentless thrills. You can find even more bungee experiences here*.
Skydiving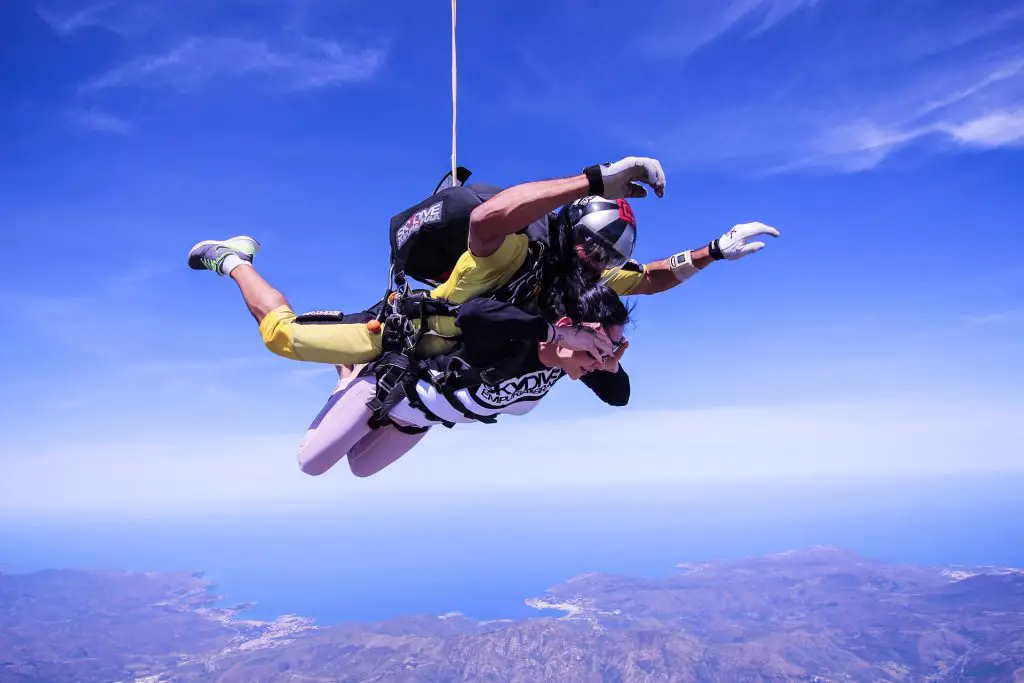 If bungee jumping is still too close to the ground for you, don't fret. Skydiving is a popular pastime in Austria. With offers in six different provinces, a tandem jump* can be booked quickly and easily – for example in St. Johann in Tirol*.
For the really tough ones who want to take a few days right away, there is also a four-day military parachute base course* at Jochen Schweizer – not for the faint of heart.
Sightseeing flight over Vienna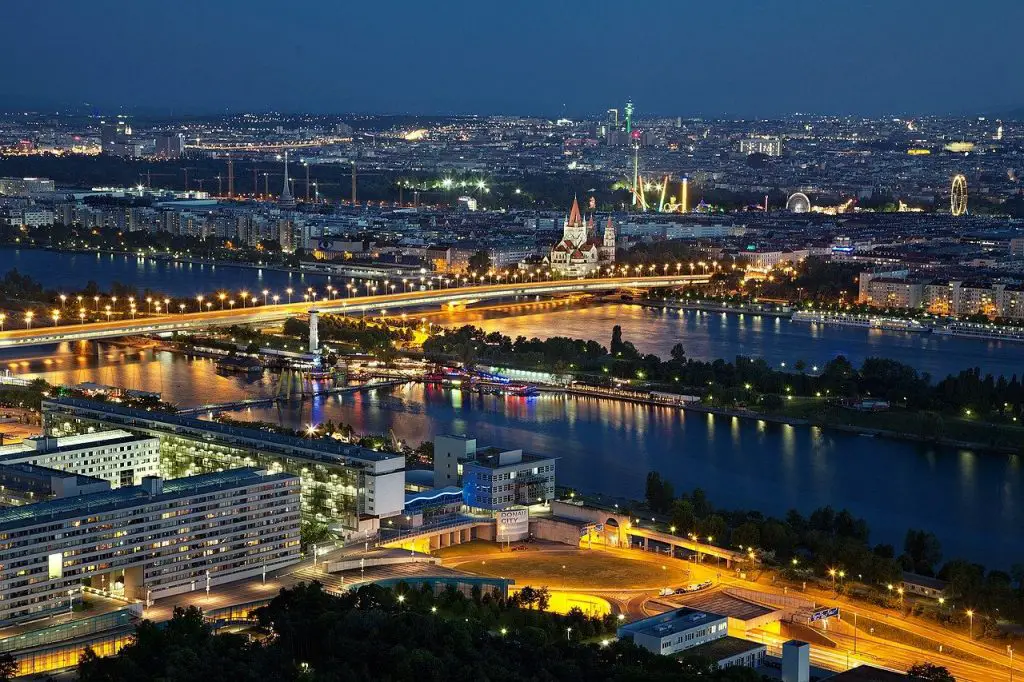 Altitude is good, fear of death is not? You can also just look at Vienna from a bird's eye view – from a small plane. Starting in Wiener Neustadt, you can enjoy the panorama of our capital city during a sightseeing flight over Vienna*, in addition to Bad Vöslau, Baden and the Kahlenberg.
If your groom or bride has always wanted to fly himself, you can fulfill this dream in Bad Vöslau*.
If you prefer to stay on the ground, but would like to know what it feels like in a real fighter jet, you can really get started with the Eurofighter Simulator*.
Paramotoring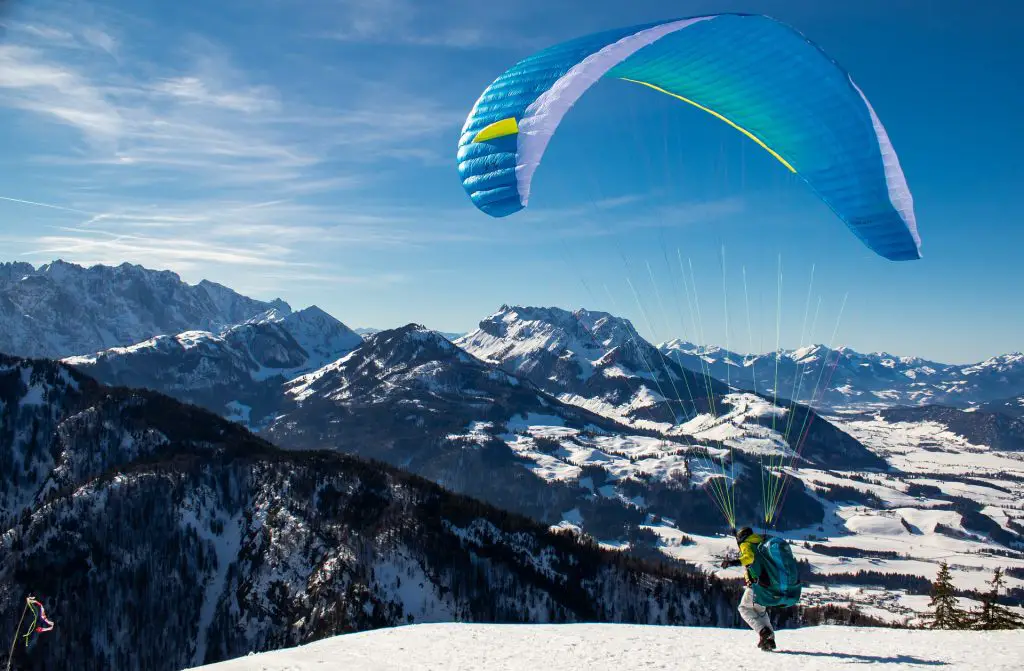 Flies beat falling, planes are boring – okay, okay, we get it. How about a paramotor flight*? The best of both worlds meet high above the world as you glide through the skies in complete relaxation.
Falconry course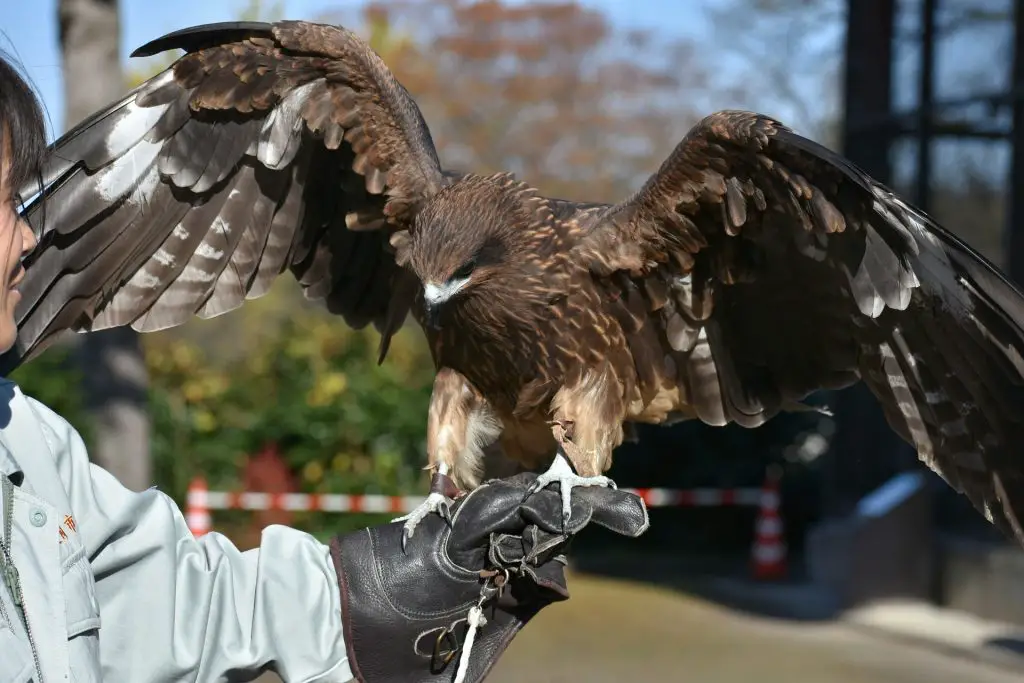 Majestic and dangerous – who always wanted to experience birds of prey up close and has about four hours time on his stag night, can fulfill this dream with a falconry course*. Saker falcon, gerfalcon, desert hawks and many other species may take a seat on your glove.
Dirt and thrill to the wedding party with adrenaline
Survivaltag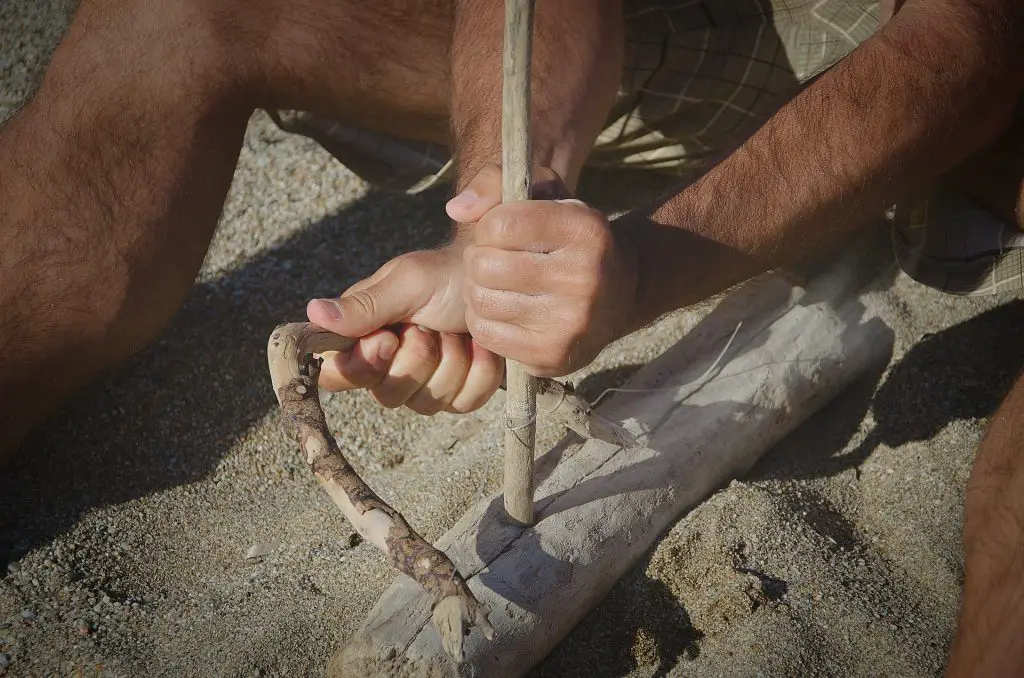 Eight hours of full-on toughness and learning skills that will undoubtedly help you when you inevitably get lost in the deepest jungle at some point. With a group of up to twenty people, you can really let the trainer and the forces of nature show you how it's done on Survival Day*.
Wild sow dirt run for the wedding party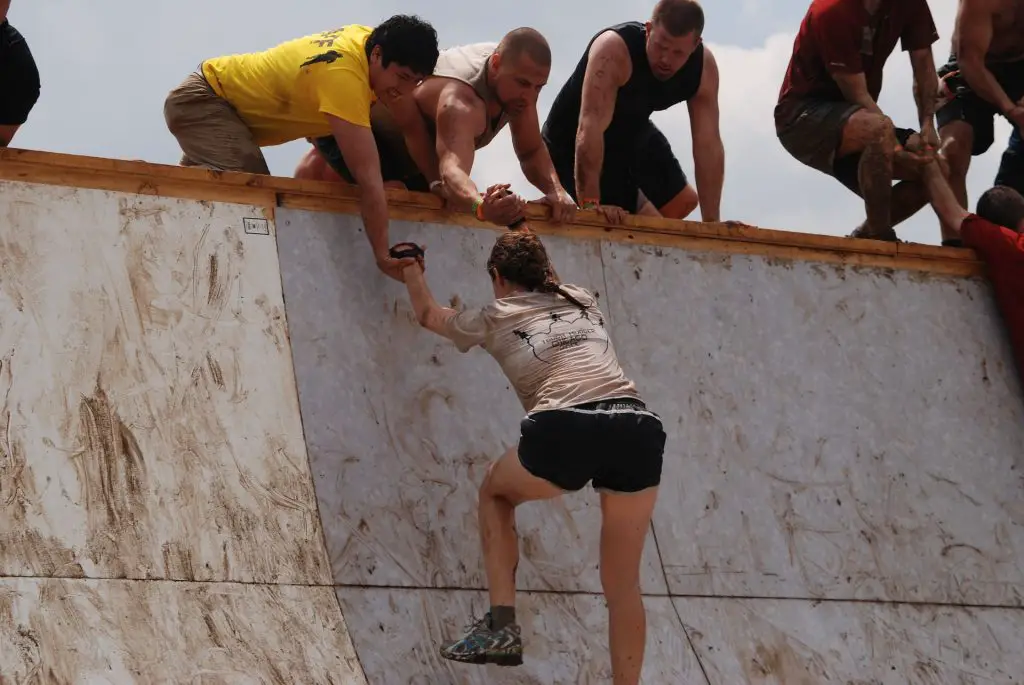 Roll in the dirt, show what you've got and potentially even win a medal. At the Wildsau-Dirt-Run* you definitely can't be squeamish, because the name says it all. On a course length of either 5, 10 or 20 kilometers, you can really roll around in the dirt. Not for couch potatoes!
Firewalk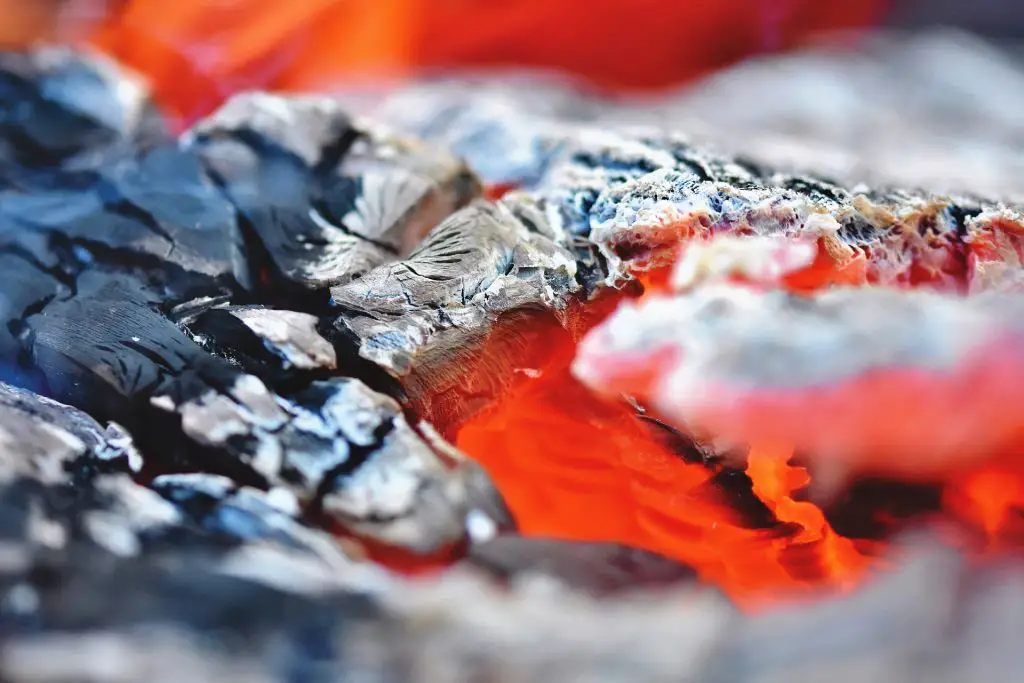 You would walk through fire for the groom/bride? Prove it right now for the bachelor party. At the Fire Run* in Vienna, Burgenland, Styria or Bavaria, you can prove your nerve and win the right to brag about it forever.
Water action for bachelorette party
White water rafting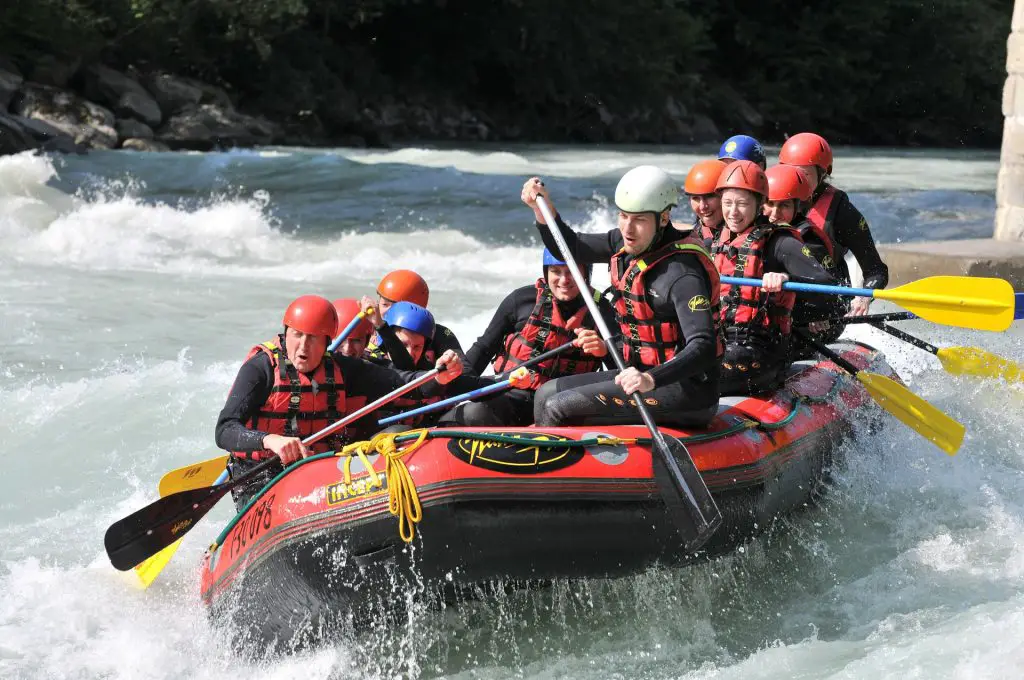 Steering a boat together through wild currents and rapids will bond your bachelor party group together. This is how unforgettable memories are created. Here you can find many rafting tours* in your area.
Kitesurfing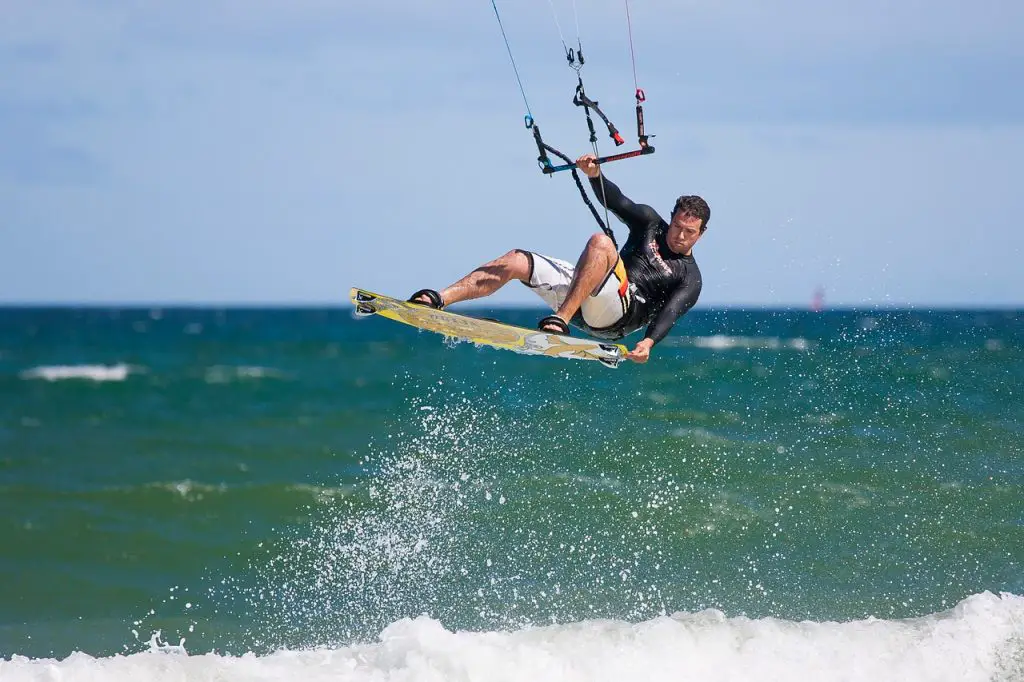 Not for landlubbers – kitesurfing* is all about the action. Whether in the North Sea or rather at Lake Neusiedl or Lake Aachen. If you've always wanted to glide across the water at breakneck speed, this basic course is the perfect way to do it.
Motorsport for the bachelor party with adrenaline
In addition to the motorsport activities we have already presented in another article, we also have a few suggestions for you here.
Motocross training with world champion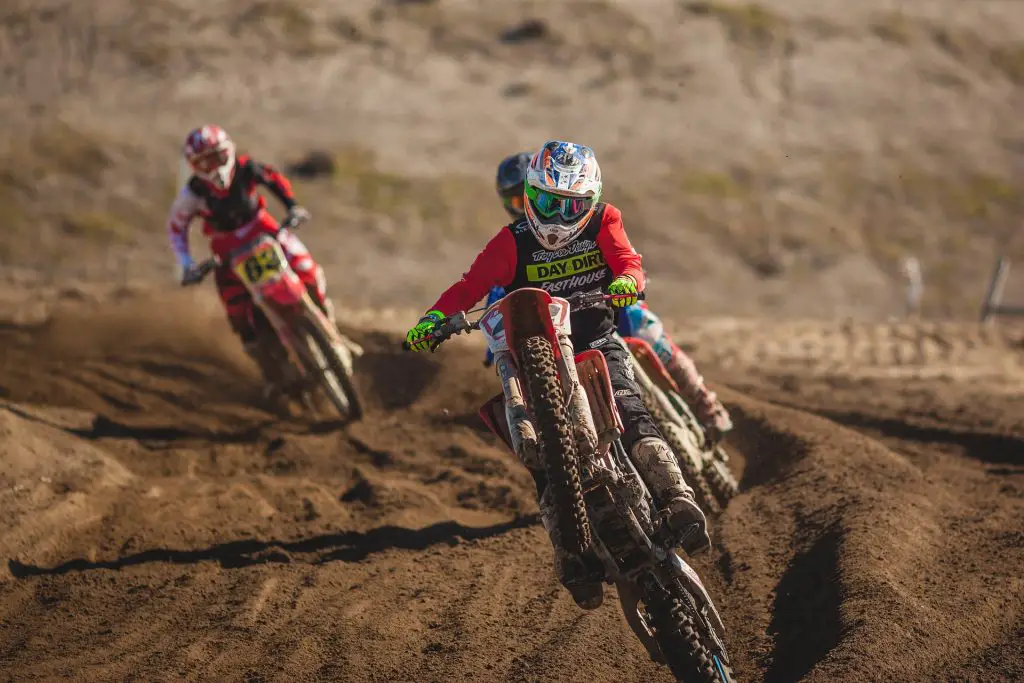 It's a bit of a drive – but you can train with a real motocross world champion* in beautiful Bavaria. Bernd Hiemer takes three hours to walk the route, get tips and, of course, ride the motorcycle.
Ride in the Formula 1 – car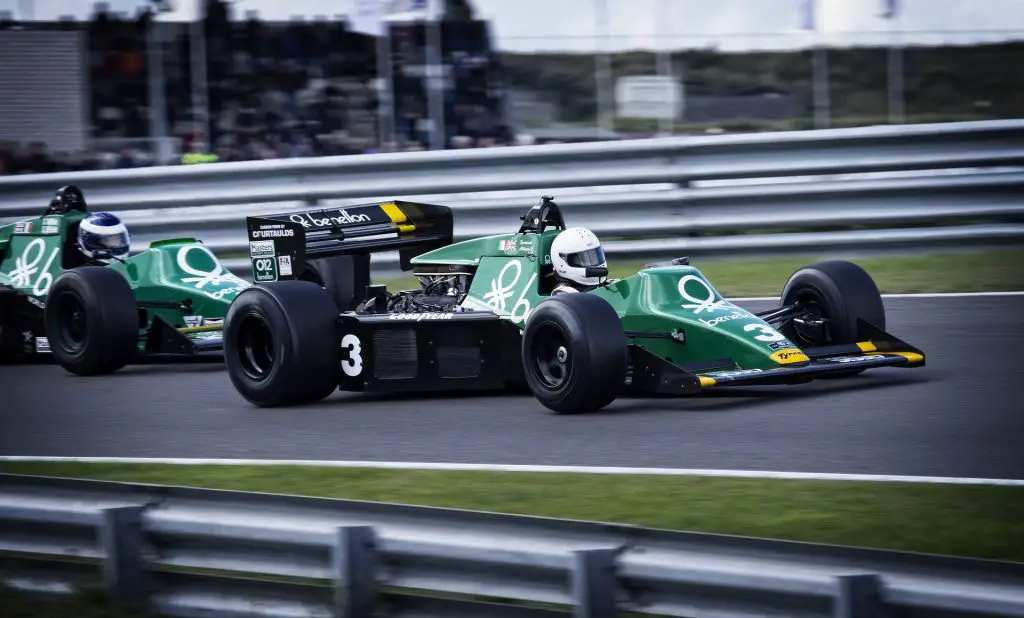 Pure speed can be enjoyed on a ride in a Formula 1 two-seater*. Wild curves, engine power and all that just above the ground. If you like it really fast, this is the place to be.
Other activities for the stag night or JGA
Too violent? Nothing to it? No problem. We have compiled for you in other articles the best activities for the bachelor party, the bachelorette party and of course the bachelor party for couples. Have fun browsing.
*This article contains affiliate links