What would a Bachelorette party, a bachelor party or a bachelorette party for women be without some fun tasks and challenges for the bride – or the whole group? We have compiled for you a list of fun tasks for the bachelorette party – by the way, there is such an article for bachelors, of course, and not everything has to be geneticized. So feel free to stop by there as well!
All-round carefree package with many fun challenges
Whether you're at home or on the road, there are tons of fun challenges in "Dream Bride". You can do these either on the road, with passersby, or at home in a group on girls' night out. This includes funny things like public speeches on spicy topics and much more.
If you also want to have something to laugh about when going out in the club or bar, you can also take a look at the accompanying Club Edition. Here are tasks like "Make a bartender smile" and more.
Funny tasks for bachelorette party on the road
You have successfully made your way through the day's activities and are now starting your bar tour. Or your bride just hasn't proven to you enough how far she would go to amuse you. No matter what your reasons are – we have the right challenge.
Belly Challenge for the JGA or bachelorette party
As already mentioned in our article for bachelors, the hawker's tray* is a classic for bachelor and bachelorette parties. The advantage: You can earn a little extra money for the drinking fund right away.
You will need for this challenge:
Your lovely bride can now hang the vendor's tray around her neck and offer her wares to passers-by. Be careful not to make the filling too heavy to avoid back pain. In addition, the whole thing should of course yield a profit, so for a change: It can also be cheap.
The vendor's tray is filled with everything that you can actually get rid of on the street. Small bottles of spirits like Coward*, sex toys*, Jägermeister*, condoms*, lighters*, sweets*– everything is allowed.
Prince search
For all romantics and Disney fans – print out pictures of your favorite Disney princes. The bride must now find gentlemen who look like them during the evening. If that doesn't make you uncomfortable, feel free to turn it into a selfie challenge and buy the bride a drink for every prince selfie.
This fun task provides fun and variety in the group at any bachelor party, because you get to talk to a lot of people. By the way, for this polter challenge, the bride could put on a crown she made herself.
Words of love can not be absent from the rumble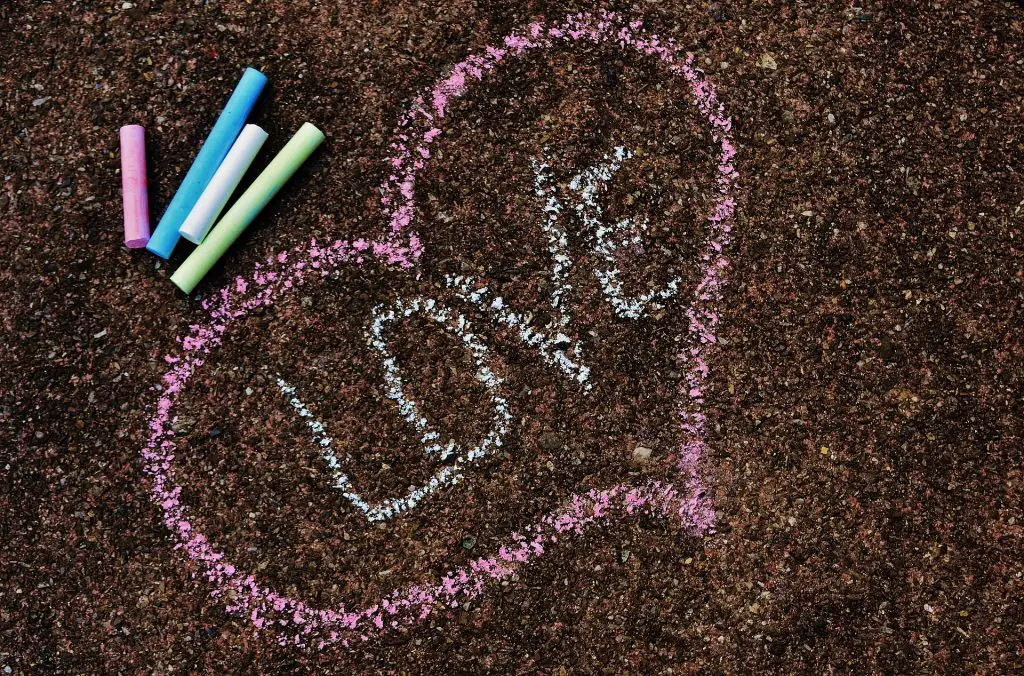 Get some sidewalk chalk* and let the bride immortalize her love…. well, the next rain will wash away the work of art again, but until then this romantic gesture is emblazoned on the street. After that, either send a photo to the groom, or do it right on his doorstep. (Or their front door of course, it's 2021 after all!).
Peoplewatching Challenge
On such a party night you get to see all sorts of funny people. So that the many company also pays off, you can simply make a game out of it. There are two ways to play this game:
Version 1:
Each party participant gets a list – either individual or the same for everyone – with different descriptions like "has a yellow jacket on" or "wears a hat". The goal is to check off your list the fastest by finding someone who matches the description. The first person to fill his list wins and gets a drink.
Version 2:
Quasi the same, but as a drinking game. List, find description and drink whenever you succeed. The big difference is that you probably wouldn't want a drink as a prize afterwards.
Bachelor party bingo
Bingo always goes – for example, how about a fun collection of tasks that everyone must complete by the end of the evening? The first person to shout "Bingo!" wins. Of course, you can fill out a bingo card yourself – or just download ours for free.
Our classic – The pre-filled JGA Bingo. Just print it out for each participant and take it with you at the bachelorette party. Ideal for rumbling.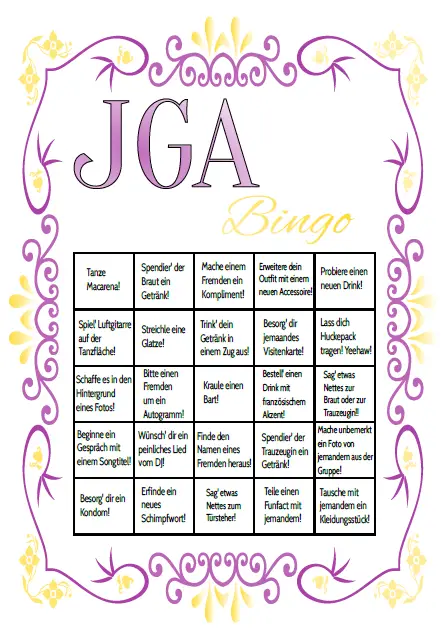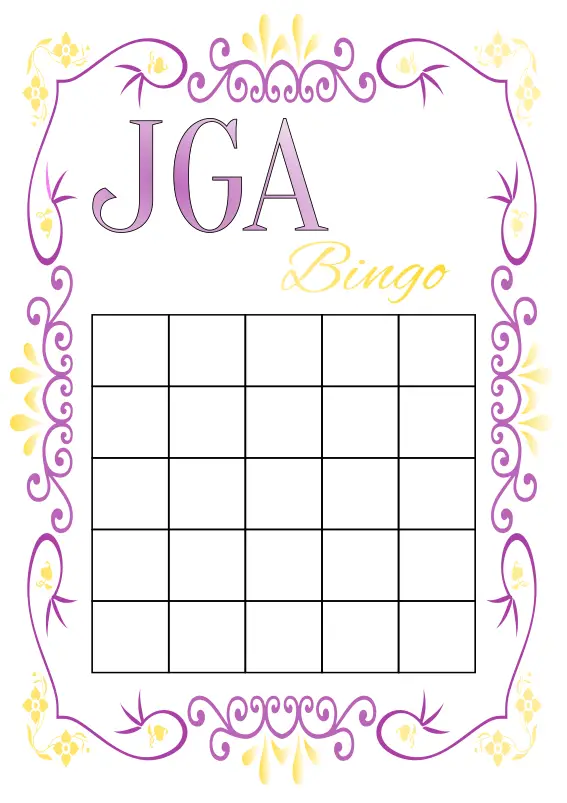 Our bingo is too boring for you? With this template you can easily create your own.
Funny tasks for bachelorette party abroad
Hopefully you will forgive us a shameless copying of our own texts – but whether male, female or something completely different, some things always work.
Therefore:
When the moon hits your eye…
…like a big pizza pie, it's amoreee! Do you have a musically talented bride? Then let her find a street musician with whom she can warble a really nice little song. After all, there are plenty of them in most larger cities.
Language barrier
This game works best if your bride does not know the local language. Give her an assignment – something like "Get a map!" or "Find out how to get to the main square!" and you're good to go. Prohibits the good but English in advance, otherwise it will undoubtedly cheat.
Fun tasks for the bachelorette party at home
Selling stuff, chatting up strangers and making a scene aren't your thing? You had planned more of a BYOB girls night at home anyway? So our polter challenges to the public are out? No problem. Why not play some of our party games, have fun with our drinking games and celebrate in your own way.
And for those who still don't know what to wear to the wedding and find our costume suggestions for the bride too elaborate, feel free to stop by our store.