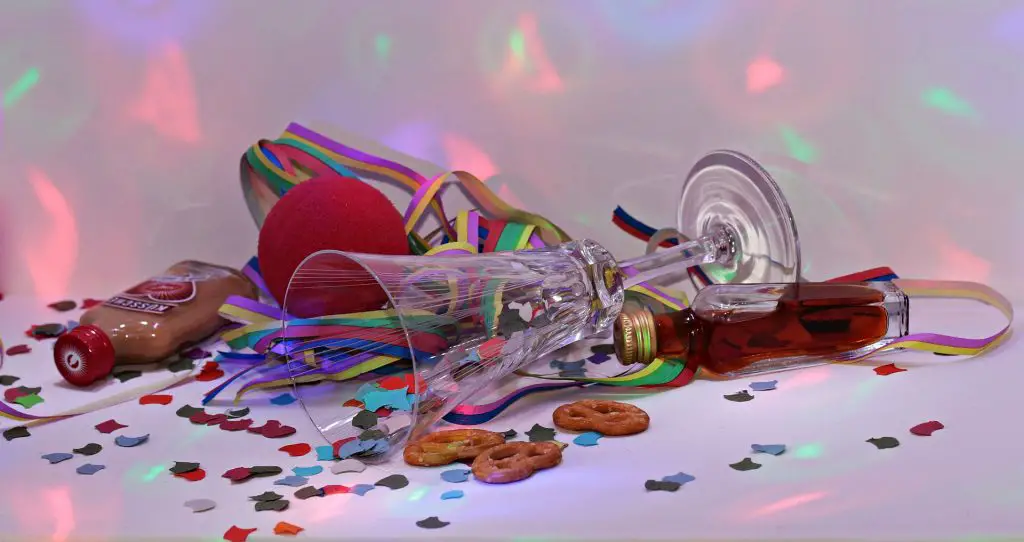 The beer is chilled, the costume with which the groom will be tortured is chosen – all that's really missing are the right decoration ideas for the bachelor party. We have a few suggestions for you!
Our best decoration ideas for the bachelor party
Create clarity
Hanging on the front door, this sign* tells all guests in advance that things are going to get really crazy today before the groom enters the safe harbor of marriage. Unfortunately, only available in German layout, but still a must-have for us.
The classic – guest book for the bachelor party
Game Night
Granted, the banner and balloon in this set are geared towards birthdays – but the rest, in design and theme with the "Game On!" message, offers the perfect basic equipment for a really nice gaming evening*.
Preglow with style…
… All right, or something like that. Paper plate remains paper plate, cup remains cup. But these look pretty darn good and you don't have to worry about broken glass either. For all those who absolutely want to eat with golden plastic cutlery*.
For the forgetful
The more alcohol flows, the easier it is to forget which was your glass. With these pretty ladies*, that certainly won't happen to you – just put them in the glass and all you have to do is remember the bikini color.
Let it rain
If you want to experience the feeling of letting the bills fly just like that, but without the financial loss, you can simply declare yourself the napkin Croesus with this little gimmick*.
You can't say it better than that anyway
For all those who instead of a polterabend in Covid times want to celebrate later and say it once again unmistakably to the face of the virus, we recommend this exceedingly civilized Fuck Covid banner*. But please only after you have all been vaccinated.
Cocky but never dickish
The stripper is hired, the beer is poured – all that's really missing is the right atmosphere. And what says "Sit back and enjoy your lap dance" to the groom better than stupidly grinning penis balloons*?
For the very sensitive hands
These were our decoration ideas for the bachelor party
But decoration is not enough. You also need activities, drinking games, and for a general sense of togetherness, a few t-shirts can't hurt either. Have fun, lads!