A bachelor party in Amsterdam offers an unforgettable experience for anyone who wants to have an exciting and adventurous time. Amsterdam is known for its exciting nightlife, its historical sights and its picturesque canals – and of course for its coffee shops and red light district, which make it particularly interesting for the stag night or Bachelor Party.
Hotels & Hostels for stag night in Amsterdam
There are many accommodation options in Amsterdam, from luxury hotels to budget hostels. Unfortunately, the accommodation in the center of Amsterdam is usually quite expensive – but that's exactly where you want to be at the bachelor party in Amsterdam! So if you're looking for a cheap option, there are many hostels and guesthouses available, such as Hotel Europa 92.
Some of the most popular hostels are Stayokay Vondelpark, Flying Pig Downtown Hostel, Generator Hostel and The Bulldog Hostel. These hostels offer affordable accommodation in a central location and are ideal for young travelers who want to experience Amsterdam's nightlife.
Some hostels also offer special deals for bachelor parties such as private rooms, party rooms and even their own bars. It's also worth looking for hostels with communal areas, such as lounges or kitchens, where you can meet other travelers and share experiences.
Bachelor Party dinner in Amsterdam
Amsterdam has a variety of restaurants, from upscale gourmet eateries to traditional takeaways. It is often difficult to distinguish between tourist traps and good offers. Some recommended restaurants for poling in Amsterdam are:
Satellite Sports Café: All-you-can-eat spareribs right on the Leidseplein party hotspot at very reasonable prices for Amsterdam.
Burger Bar: Remember the "How I Met Your Mother" episode about the burger? This must have been the place where Marshal first ate it. The perfect burger. And it's definitely worth switching to Black Angus or Kobe Beef. Currently in three convenient locations in the center of Amsterdam.
The Butcher Social Club: A 5-minute ferry ride across the water from Centraal Station, this is a great place to eat while enjoying the view.
Sea Palace: Authentic Chinese food in a huge floating restaurant. Tip for groups: Order different things and taste your way through!
Febo: You like fatty, salty and unhealthy (but when you're drunk, insanely delicious) fast food? Then Febo is just the thing for you! They sell typical Dutch fast food (krokets, bitterballen, burgers, etc.) in vending machines throughout Amsterdam city center.
Friets: The Dutch national food is fresh fries. You can get them on every corner, you can't go wrong.
Activities for the bachelor party in Amsterdam
Amsterdam has many activities to offer, from a leisurely boat ride through the canals, a visit to the famous Rijksmuseum, to a party tour of the city. Since you will be
Activities for stag night in Amsterdam Daytime
Booze Cruise*: With the boat through the canals – and a beer at the same time. What better afternoon activity while poling in Amsterdam.
Beerbike*: Amsterdam is a bicycle city. So why not explore the city on a Beerbike? For the ladies there's also a Prosecco bike*!
Coffee Shop Walking Tour*: Ideal afternoon activity.
Sex Museum: Entertaining museum about the most important minor matter in the world.
Walk through the Negen Straatjes and enjoy the incomparable flair of Amsterdam.
Take the ferry from Centraal Station across the Ijmeer – Costs only a normal public transport ticket and can be combined with canned beer.
Amsterdam nightlife
Amsterdam nightlife is famous for its exciting bars, clubs and coffee shops. There are a variety of options for every taste and mood.
For partygoers, Amsterdam offers a wealth of clubs known for their boisterous atmosphere and long party nights. Clubs like Escape on Rembrandtplein and Paradiso near Leidseplein are known for their electronic music and wild parties. Club Air is another popular place to dance the night away. Apart from these big clubs, there are still countless small bars around Leidse- and Rembrandtplein and in the red light district. If you don't want to just roam around, we recommend this organized pubcraw in the red light district* or this one around Leidseplein*.
If you prefer something quieter, you can enjoy a drink in one of the many bars in the city center. Popular bars include the Proeflokaal Arendsnest and de Brabaantse Aap. These bars offer a wide selection of Dutch beers and whiskies. Tip: Try the Dutch bar snacks "bitterballen".
For those who prefer smoking to drinking, Amsterdam also offers a variety of coffee shops where you can legally buy and consume weed. Well-known coffee shops include the Bulldog chain and the Greenhouse, which has locations near the party hotspots. An insider tip is also The Doors coffee shop in. Tip: Talk to the vendors to discuss the desired effect – you don't want to miss the whole party because you smoked too much 😉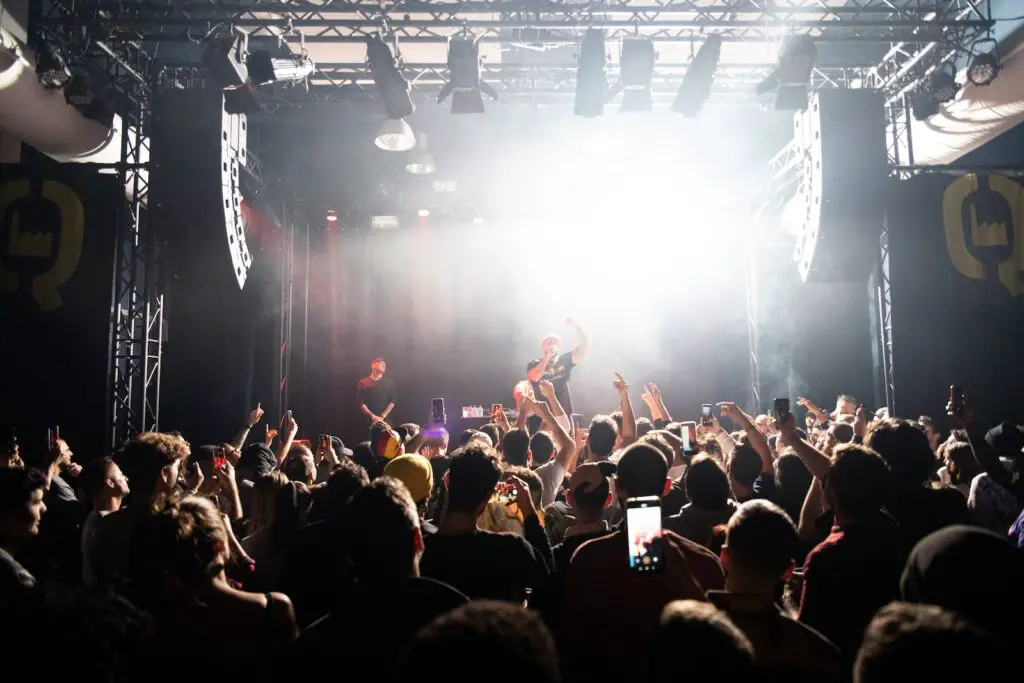 What costs a stag night in Amsterdam
A bachelor party in Amsterdam can vary in price depending on the type of accommodation and activities. An overnight stay in a 3-star hotel can cost between 50 and 150 euros, depending on the season, while dinner in an upscale restaurant can cost around 50-70 euros per person. Entrance tickets to attractions and activities can vary depending on what's on offer, but you can expect to pay around 25 euros for a boat trip through the canals and between 15-30 euros for entry to a nightclub.
Overall, Amsterdam offers an unforgettable bachelor party experience with its exciting nightlife, historical sights and picturesque canals. With proper planning and preparation, you can get the most out of your stay in Amsterdam and have an unforgettable time with friends. And if you're not convinced by Amsterdam, check out our other city recommendations for the stag night!